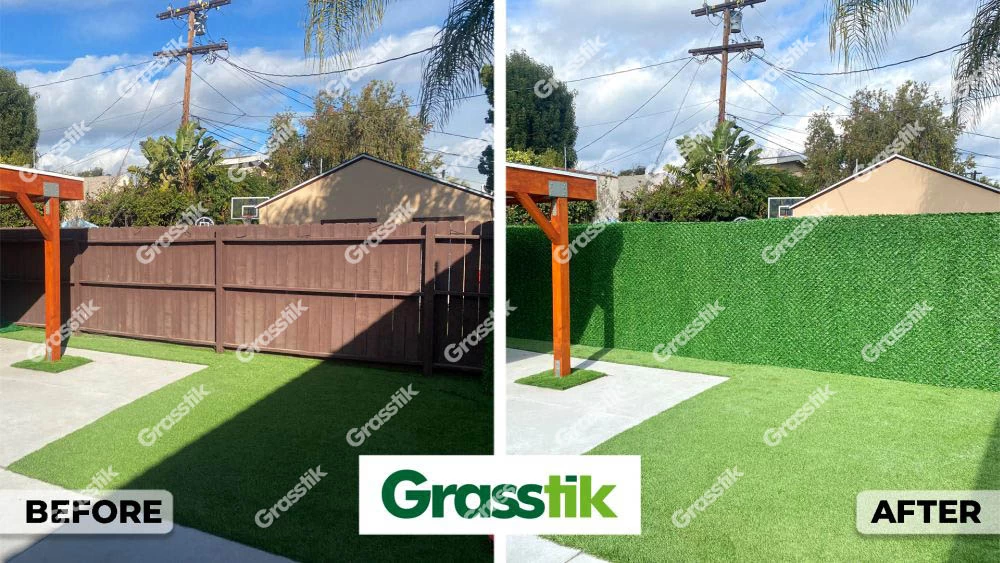 Improving the Appearance of Your Living Space with Artificial Grass Walls
Grasstik artificial grass walls are examples of innovative solutions that have the potential to enhance the standard of living, level of comfort, and aesthetic appeal of the spaces in which we reside. These goods provide a wide variety of benefits, such as increasing the level of privacy in your living area and producing a backdrop that is verdant and lush and merges in well with the natural environment.
Artificial grass walls and privacy fences are great options to consider if you're searching for a solution to spruce up the appearance of your outdoor living space. A closer look at the operation of these items, as well as the various advantages that using them confers, is presented below.
Finding the Highest Possible Standard of Privacy Fence
It is essential to take into consideration the quality of the materials that will be utilized when selecting a privacy fence. If you intend to put your fence in an outdoor setting, you should select one that is resistant to the damaging effects of the sun and to severe weather. It ought to be simple to set up as well, which is one more reason why Grasstik fences are such a common option.
Grasstik Grass Fence: Flexible in Its Application and Uses
The adjustability of Grasstik grass fences is one of the greatest advantages of using these fences. These artificial grass fences are adaptable to a wide range of environments, such as for use as backyard fencing, covering walls, trash containers, pool areas, doorways, and many other places.
The fact that Grasstik fences are constructed using sturdy wires that are tough to break helps to restrict the number of some unwelcome animals that are able to gain access to your garden. In addition, the building is made of thin and lush grass, which fits in perfectly with the natural surroundings to produce an environment that is calm and cozy for your friends and family to take pleasure in.
Reasonably Priced and Requiring Little To No Upkeep
The artificial grass barriers are quite cost effective, which is another advantage of using them. These products have a low maintenance requirement and have the potential to improve the aesthetic appeal of your indoor or outdoor living environment. Because the washable feature of Grasstik fences also makes them easy to clean, you can avoid paying expensive maintenance fees by purchasing one of these fences.
Endless Possibilities
The possibilities for artificial grass walls are extremely wide, and the only thing that can limit you is the creativity you bring to the project. Grasstik fences are a high-quality solution that can be used in a range of situations, including schools and industries in addition to swimming pools, gardens, balconies, and terraces. Grasstik fences are also available in a variety of colors and styles to meet the needs of the customer. Grasstik fences, no matter where you decide to install them, offer privacy, security, and a design that is both visually and functionally pleasant.
Altering the Appearance of Your Living Space by Installing Wallgrass and Privacy Fences
Privacy fences and wallgrass offer a wide range of benefits, including boosting the privacy and security of your living space, as well as creating a lush, green backdrop that integrates seamlessly with nature. Fake grass walls offer a wide range of benefits. Faux grass walls are a great option to consider if you're searching for a novel approach that will allow you to make the most of the space you have available for outdoor living. These goods, thanks to their adaptability, affordability, and low-maintenance construction, give you an almost unlimited number of options for modifying the appearance of your living space.
17.08.2023